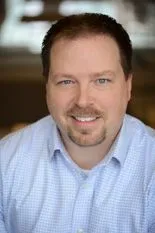 Meet Our NUCCA Doctor
Dr. Craig Dawson has exclusively utilized the NUCCA technique for over 22 years.
He comes from a small island off the eastern coast of Canada called Newfoundland. Dr. Dawson completed his undergrad studies and received a Bachelor of Science degree from Memorial University of Newfoundland in 1995.
A friend introduced him to the field of Chiropractic and he became fascinated with the idea that the body could heal itself provided the nervous system was free of any interference.
Dr. Dawson enrolled at Palmer College of Chiropractic in the fall of 1996. It was during this time that he discovered his passion for NUCCA. He studied the technique and philosophy of NUCCA. A technique based on bio-mechanics and physics was a perfect match for him because of his scientific background. The other major attraction to NUCCA was the gentle touch used to perform the correction. The ability to correct a person's spine back to a normal position using 3-D x-rays and applying only one ounce of pressure in a very specific direction was exhilarating to him.
Immediately following graduation from Palmer Chiropractic College in February of 2000, he moved to Utah and began working. This move was instrumental in Dr. Dawson obtaining a high degree of skill level in the precision of the NUCCA technique in a very short period of time. In 2007, he became an adjunct assistant professor at Palmer College of Chiropractic.
Dr. Dawson has been a NUCCA doctor for over a decade now and enjoys everyday improving the health and well-being of his patients. Not only does Dr. Dawson take time for his patients, but he also volunteers his time in mentoring and instructing other students and doctors in the NUCCA technique.
When he is not taking care of his patients his time is spent with his wife Karen and his two children, Gracie and Kellan.